Atchayapathra Catering is a best catering service in Madurai,it's a way to make your special events more joyful. By combining sensational food with exquisite presentation, our team strives with passion and dedication to make your events unforgettable.
Our culinary professionals are dedicated to their work and always strive to meet or exceed customer expectations. We only use the most recent ingredients to create dishes that are delicious to eat and stunning to look at. In addition, we provide an extensive selection of choices, ranging from contemporary to traditional dishes.
Not only does our food set us apart, but so does our dedication to providing superior service in every way. From menu planning to execution, our professional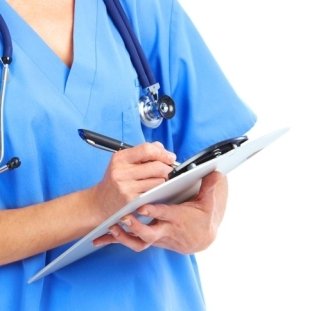 Medici Generici servizio di assistenza medica a domicilio Roma
Il nostro team fornisce un servizio di assistenza sanitaria domiciliare, garantendo professionalità e comfort per i pazienti a Roma.
team will collaborate with you to ensure every aspect is handled. In addition, we tailor our services to meet your specific requirements because we recognize that each event is unique.
Our catering service isn't just for weddings and other special events; We also take care of birthday parties, corporate events, and any other occasion that calls for good food and service.
Classification of 6 tasty foods, 
ArusuvaiUnavu:Tamil food is generally classified into six tastes – sweet, sour, salt, bitter, pungent and astringent ('arusuvaiunavu') and Tamil cuisine recommends food that includes all of these six tastes in each main meal. The various tastes have good nutrition as well as a great sense of balancing capability. It also helps for the digestion. • "Sweet (Milk, butter, sweet cream, wheat, ghee, rice, fruits and honey) • Sour (Limes and lemons, citrus fruits, yogurt, mango and tamarind) • Salty (Salt or pickles) • Bitter (Bitter gourd, greens of many kinds, turmeric and fenugreek) • Pungent (Chillies, pepper, ginger, black pepper, clove and mustard) • Astringent (Beans, lentils (dhals), turmeric, vegetables like cauliflower and cabbage)"
Order of serving food: Sweets are served initially, followed by Vegetables in the top corner of the leaf. First serving of rice: Rice with Paruppu is served with ghee along with sambar. Then applam is placed. Second serving of rice :Morekozhambu(buttermilk curry) is served. Second serving of all vegetable dishes that have been consumed are served. Third serving of rice: Rasam, applam, Maindessert, Full cup of payasam. Fourth serving of rice: Yoghurt is served . Common Breakfast items: Coffee, Idly, Dosa, Uppuma, Pongal accompanied by Chutneys, sambars and Podis. Common snack items:Vadas, Bonda,Sevais, Adais Lunch/Dinner items: Rice, Rasam, Sambhar, Kootu, Poriyal,curry, Appalam, Curd, Pickle, pachadi,Thovaiyal, Podis.
Everyone enjoys eating at weddings! As a result, we would like to present to you some South Indian traditional wedding meal options that would make excellent additions to your menus and draw attention to Tamil culture. The best dishes served at a South Indian wedding are listed here.
Paal Payasam 
Paal Payasam is a dessert from South India that is similar to Kheer and is typically served on festivals and other special occasions like Onam. It is a milk, rice, nut, and cardamom-infused dessert that looks like kheer. With a delectable rich layer, embellished with nuts, you may very well need not a glaringly obvious explanation by any means to make this other than a heart extravagance! Your taste buds are left with a lasting impression of the creamy, rich taste.
Urulai Roast 
Urulai Roast Sweet masala-tossed baby potatoes. When you need something quick and easy, this recipe is just what you need. To serve with some rice or appams, it's quick, simple, and absolutely delicious.
Cabbage poriyal
The Tamil word for fried or sautéed vegetables is poriyal, which refers to cabbage poriyal. Shredded cabbage, mild spices, and a lot of grated coconut are used in this recipe. For a healthy meal that doesn't require much preparation, cabbage poriyal is a quick and easy recipe.
Medu vada
This breakfast or snack recipe from Tamil Nadu, Medu vada, is crispy on the outside and fleecy on the inside. A delicacy resembling a doughnut, Medu Vada is made with white ground urad dal batter and deep-fried in oil until golden brown. When served with coconut chutney or even sambar, it tastes divine. In almost every household in Tamil Nadu, the dish is a staple breakfast because it is simple to prepare.
Yam curry
yam curry is also known as Kalyana Veetu Senai Kizhangu because it is traditionally served at Tamilnadu weddings. Okra Sambar, Tomato Kuzhambu, and Sambar Sadham Rice go well with this yam curry.
Rice
A south Indian wedding would not be complete without rice. It is one of the most important dishes that guests are served. It can be used to make a variety of delicious rice dishes. White rice, vegetable and mushroom biriyani, brinji, and other dishes like lemon rice, Puliyodharai, curd rice, etc., are served at every Tamil wedding. each plays a significant role in every Tamil wedding.
Sambar
Kalyana veetu sambar is a popular south Indian wedding dish that is traditionally served. It tastes better than the one we make at home.
Kalyana veetu sambar can be found in a variety of forms, including brinjal sambar, which is also known as kathirikai sambar, mullangi sambar (Raddish), idli sambar, mango sambar, tomato sambar, mixed vegetable sambar, carrot sambar, and murungakkai sambar (drumstick samba).
Rasam 
Rasam is frequently served in south Indian restaurants and at Tamil wedding ceremonies. There are various assortments of rasam, including milagu rasam (pepper), thakkali rasam, poondu rasam, parupu rasam, and puli rasam. Rasam is thought to be very beneficial for digestion and can be consumed alone or with rice.
Vendakkai poriyal
Sambar rice goes well with poriyal or aviyal poriyal, which is a side dish. Lady's fingers (vendakkai poriyal), paruppu beans, potatoes, brinjal, carrots, and muttaikose are some of the vegetables used to make poriyals.
Every kind of vegetable, including carrots, beans, and drumsticks, can be found in the unique dish known as aviyal. At wedding ceremonies, the delectable and nourishing south Indian Kootu is typically served.
Sweet and Karam
Karam and sweets are a must-have addition to any wedding. The wedding menu may include payasam, gulab jamuns, jangiris, badhushah, laddus, Mysore Pak, Kesari, and other popular desserts. Some of the best wedding food in Tamil Nadu is paruppu vada, masala vada, medu vada, and ulundu vada. It's important to try these sweets from South India and karam. Therefore, at upcoming weddings, taste them!
Conclusion
Atchayapathra Catering is the only option if you want a catering service that will make your event stand out.Atchayapathra Pure veg catering service simplifies your work and eliminates the need to scurry around looking for catering services. Get in touch with us right away to learn more about our services and schedule your event.